NOMURA ASSET MANAGEMENT ("we" hereafter) follows the principles outlined below in order to fulfill our fiduciary duty (Note 1) as an asset management company.
Our primary purpose is to aim to achieve the best possible investment performance for our clients.
We strive to establish a virtuous cycle of investment growth in accordance with the Stewardship Code (Note 2) and the Corporate Governance Code (Note 3). This includes engaging in constructive dialogue, exercising voting rights, and considering ESG factors (Note 4). Based on this "virtuous cycle of investment growth", we aim to realize a healthy, sustainable society and contribute to raising the earnings power of corporations, thereby aiding the formation of national wealth.
We strive to earn and maintain the public's trust and earn the confidence of all our stakeholders.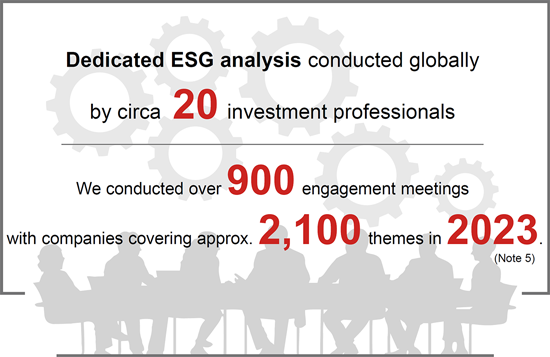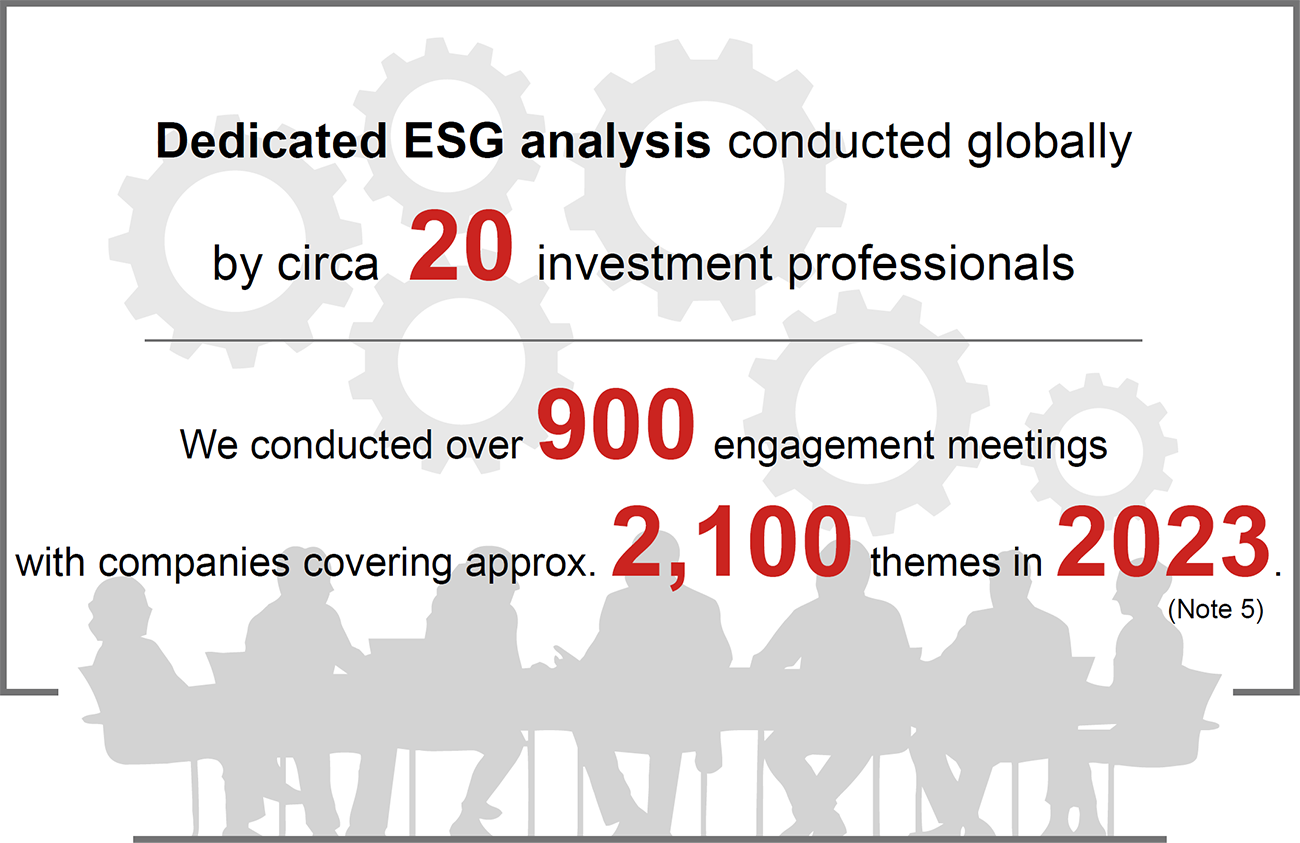 (Note 1)

Fiduciary duty is a concept expressing the responsibility of an investment company that gives top priority to customer's interests.

(Note 2)

This code requires of institutional investors (shareholders) that they promote the value creation, the sustainable growth, etc., of the listed corporations in which they invest, and that they aim to increase the medium-to long-term returns on investments.

(Note 3)

This code requires of listed corporations that they aim to increase their corporate value over the medium to long term by means of improving their performance (increasing their earning power) and strengthening their supervisory functions (quality of management).

(Note 4)

ESG is an abbreviation for Environment, Society, and Corporate Governance.

(Note 5)

Source: PRI Assessment Report

(Note 6)

Including the meetings conducted by Equity Research Department in Nomura Asset Management Tokyo