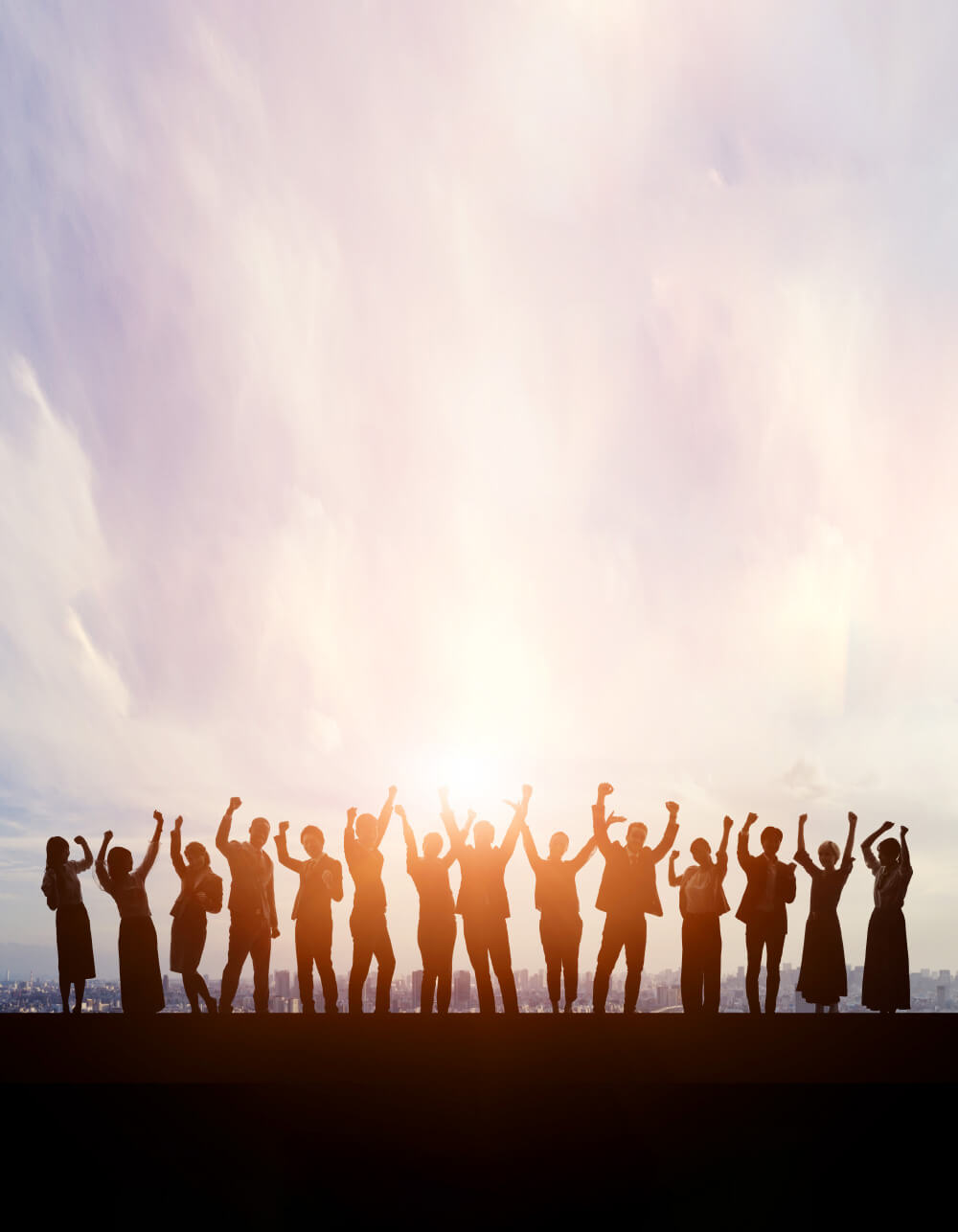 The Society We Aim For
We seek to realize a sustainable,
prosperous society in which the rich natural environment is preserved,
diverse human capital is utilized,
economic development is driven by technological innovation,
human rights are respected, and well-being is promoted.
It is a society in which ESG issues are addressed and the SDGs are achieved.
What are the SDGs?

The SDGs are goals which were unanimously adopted at a UN summit in September 2015.
"No one is left behind": 17 international goals set for 2030 to achieve a sustainable, diverse and inclusive society.
We support the Sustainable Development Goals (SDGs).
The 17 Sustainable
Development Goals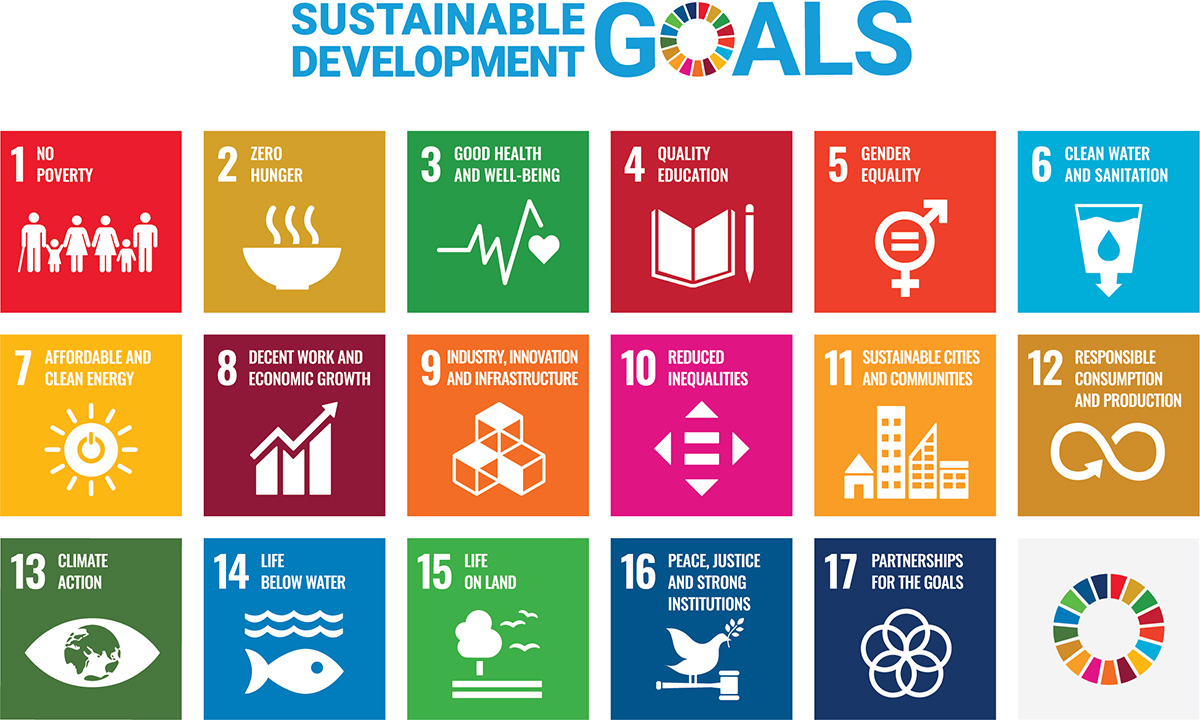 Toward a Society Aimed
at Realizing the Investment Chain
As responsible investors, we will build a sustainable and prosperous society by creating a virtuous cycle of investment.
The virtuous cycle of
investment that
Nomura Asset aims for
(investment chain)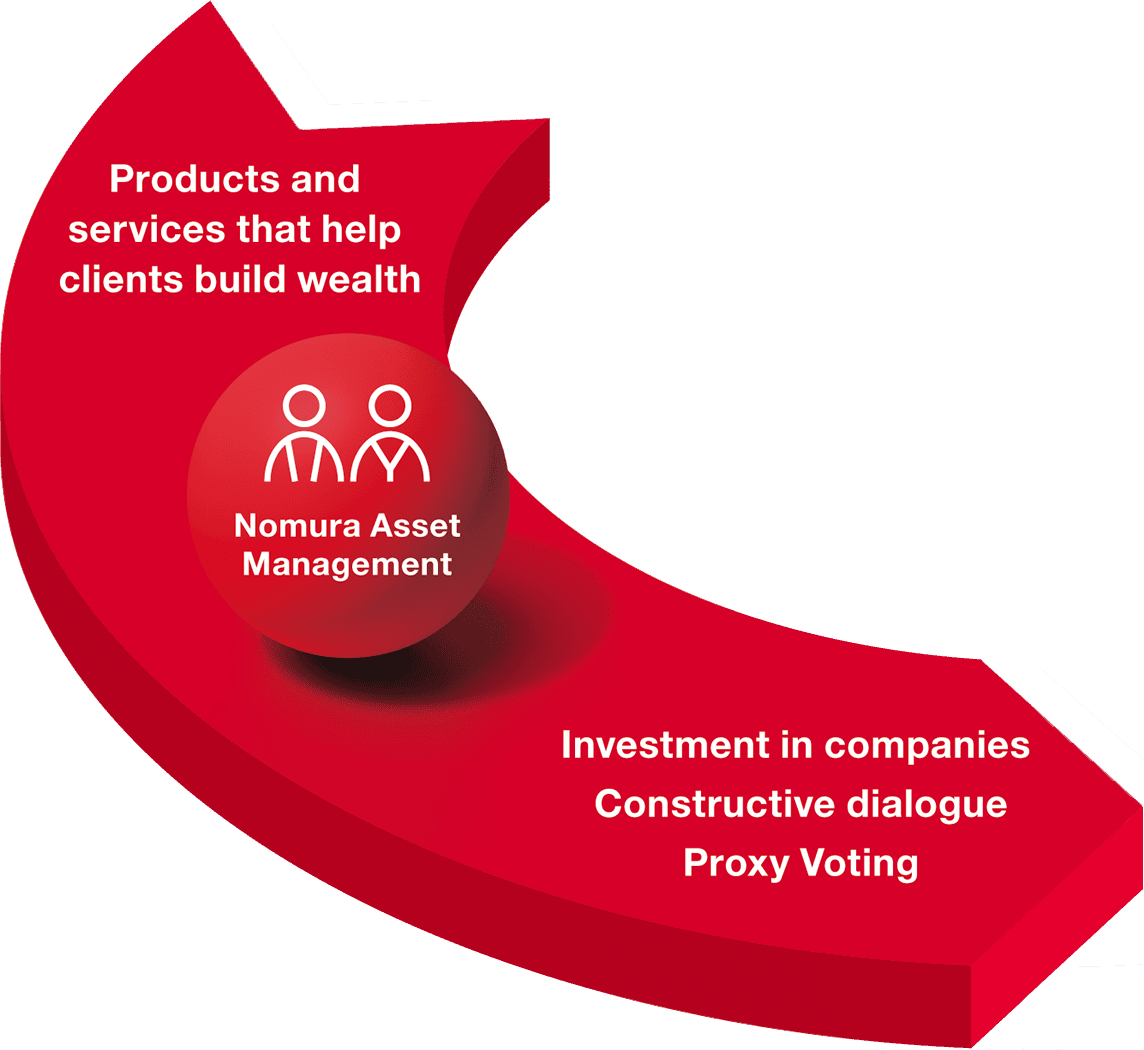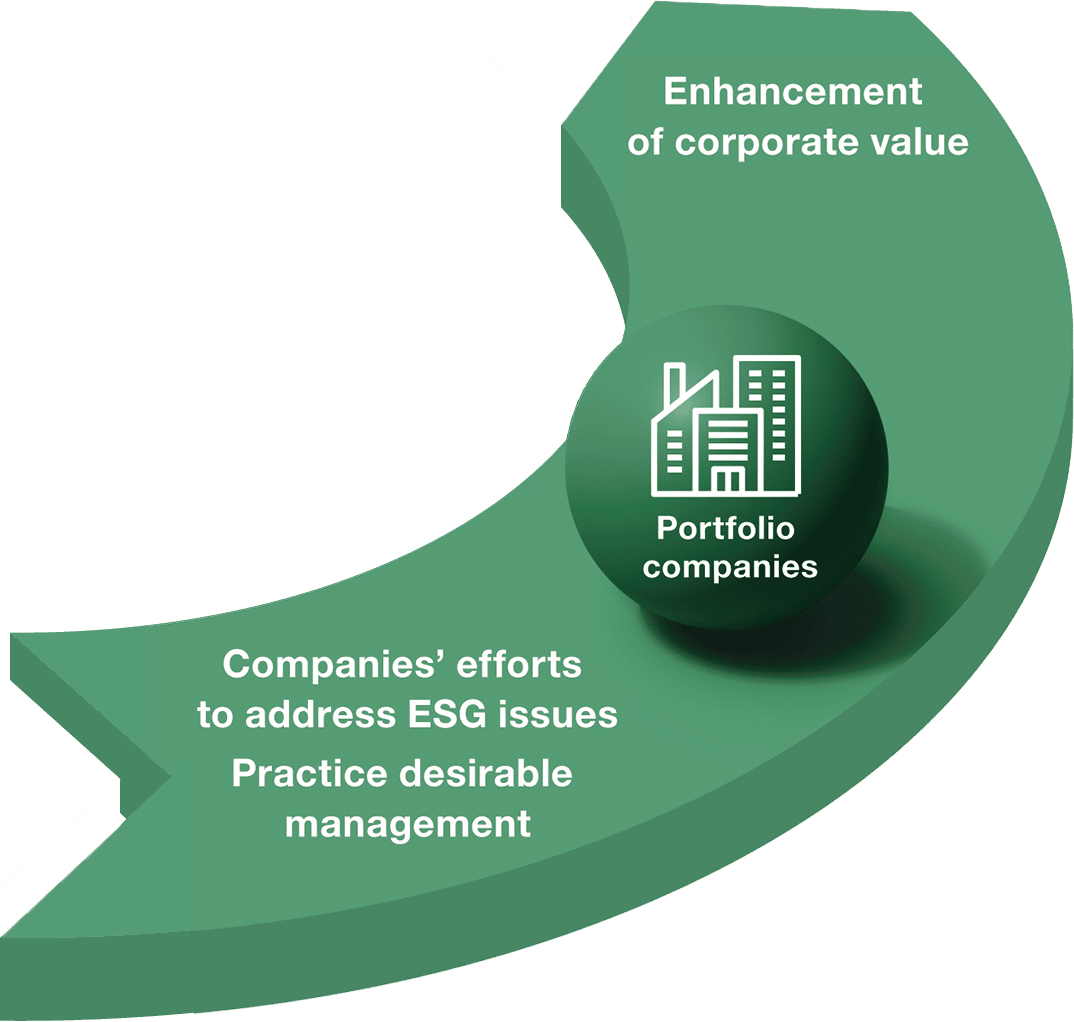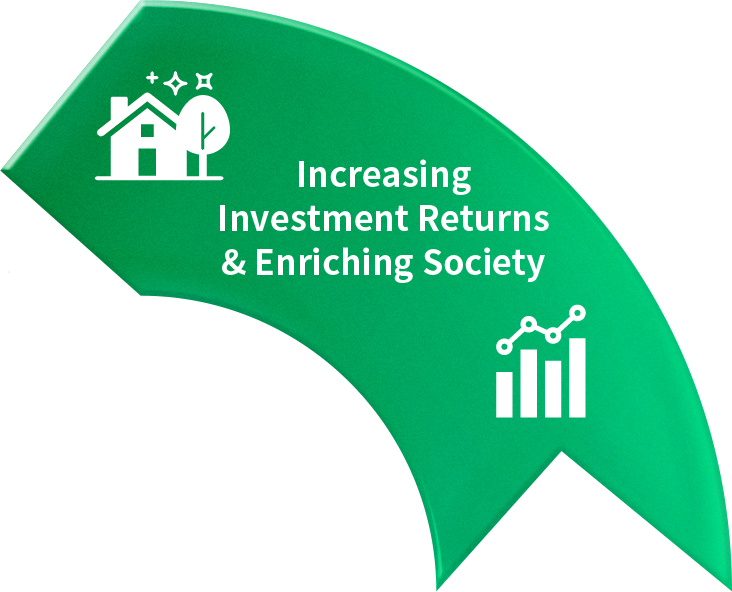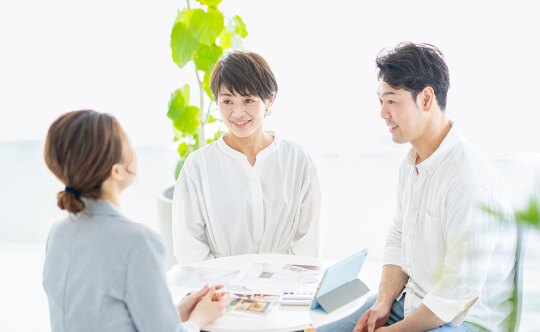 Customer
Customer deposits funds with us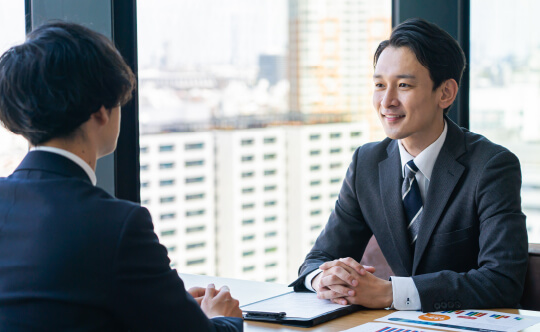 Nomura Asset Management
Aim to increase corporate value by engaging in dialogue (engagement) with investee companies as a responsible investor and encouraging them to implement desirable management practices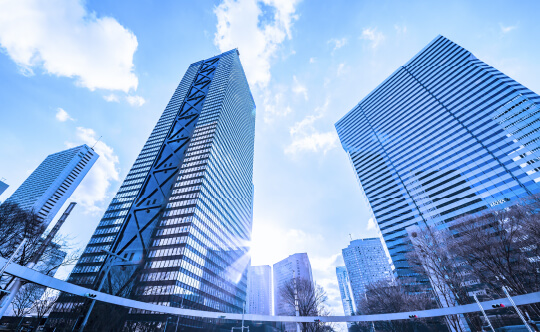 Investee companies
Through dialogue with us, desirable management practices improve corporate value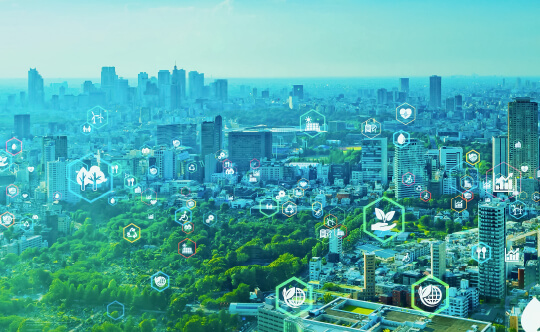 Increasing Investment Returns & Enriching Society
Increasing corporate value improves investment returns, contributes to solving environmental and social issues, and leads to an affluent society
What is the Investment Chain?
The investment chain refers to the cycle in which investment supports a corporation's medium- to long-term value improvement and subsequent profit growth, which is ultimately returned to households as dividends or wage growth.
Our Materiality
In order to realize the society we aspire to, we are further promoting business operations that emphasize sustainability.
- Four goals -
:As an institutional investor

:As an operating company
*The icon at the far right of each heading indicates commitments as an investor or a company.
Strengthening the Investment Chain
Provision of excellent products and services that help clients build wealth

We will respond to clients' various asset management needs, and provide excellent investment performance.

Promotion of responsible investment

Through stewardship activities, we will continue to support portfolio companies' corporate value enhancement and social value creation.

Enhancement of investment capabilities and client convenience through digitalization

We will utilize cutting-edge technologies to the maximum extent possible and provide clients with even more investment opportunities and added value.

Promotion of financial and economics education

In order to familiarize potential customers with investment trusts, we will promote financial and economic education and work to expand the investor base.

Support for regional revitalization.

We will work with regional financial institutions to create a strong movement for regional revitalization originating from regional financial institutions.
Realizing a Healthy Global Environment
Achieving a decarbonized society

Targeting the shift to a sustainable decarbonized society, we will use engagement and other means to encourage portfolio companies to combat climate change.

Preservation of Natural Capital

In addition to requiring investee companies to adopt management strategies that take into account the sustainability of natural capital, our company itself will promote initiatives to conserve natural capital.
Realization of a Society in Which Human Rights are Respected
Promotion of DEI&B (Diversity Equity Inclusion & Belonging)

We will promote the DEI&B of our portfolio companies and our company itself in order to create sustainable added value through diverse human resources demonstrating their abilities and personalities.

Creating environments where employees can work with well-being

The companies in which we invest, and our company itself, improve productivity and create value-added services by creating a work environment that promotes employee well-being.
Corporate Value Improvement
through Governance
Sufficient display of corporate governance functions

We promote the full use of our corporate governance functions to achieve the corporate philosophy and management goals set forth by the investee companies and by our company itself.

Enhancement of internal control systems

We will work to strengthen and enhance our internal control systems and conflict of interest management framework in order to protect our clients' assets and earn their unwavering trust.